I'm Paul. A Freelance Developer and IT Consultant Making the Internet a Better Place.
Enabling companies and individuals to actualize their ideas through software development and IT.  Specialist in website development using WordPress, Android application development, and AWS (cloud migration, EC2, and serverless).  Passionate about security, privacy, open source, and web3.
Get a Free Quote
Contact

Website Development
I work with clients to create a site that is customized for their unique business needs, and performs well on multiple devices types
Customized
Every customer is unique, so all solutions are customized to meet the customer's needs.  Sometimes this can be done with a single meeting, or for larger projects a few more.
Development and Testing
Whether developing a new site, or updating an existing one, a staging environment can be used so the current site isn't interrupted.  Once development is done, testing across multiple browsers and screen sizes is performed.  Prior to launch the customer is given early access to ensure everything is as desired before going live.
Maintenance
Websites require constant care and maintenance to keep content updated, software current, and security patches applied.  Monthly maintenance packages are available.
Built From Scratch
Built from the ground up to meet the requirements of your application.
Source Code and Testing
Source code for the application can be made available to the customer so you truly own the application once development is complete.  Testing is performed in emulators and on real devices to test all of the required Android phone versions.
Maintenance & Updates
Maintenance and updates can be provided to support new Android versions, or add new features.

Android Application Development
If you have an idea for an Android application for your business I will work with you to create a custom tailored application to meet your needs.  Whether this is a private application for your business or an application for mass use, many options are available.

Cloud Services
If you are thinking of migrating on-premises workloads to the cloud, or have a new product that you would like to have hosted in AWS I can help you navigate the many AWS services and options to find and deploy the appropriate service for your business.
Cloud Migration
With many years of migrating and maintaining IT infrastructure in the manufacturing sector, I can understand your business needs to have the appropriate cloud service with the desired redundancy.
AWS EC2
If you need EC2 instances deployed and maintained in the cloud, I can help you pick the appropriate resources for your application, deploy the solution, maintain, and monitor the production system.
AWS Serverless DevELOPMENT
If you are ready to make the jump to serverless, through an initial discovery call, I can help you decide if this approach is right for you.  The appropriate solution can be developed using services such as AWS Lambda, DynamoDB, RDS, and S3.
Website DEVELOPMENT
Agriculture Consultant and Book Website Development
This client had a need for a website to showcase their agriculture consulting business along with a new book published on swing beam barns.
Website Update
Book Website Update
This client had an existing website for a book on coaching kids hockey that needed some updates. 
I've Been Developing and Supporting Clients for 13+ Years
I bring a breadth of knowledge to projects with over 13+ years of experience in the various industries of robotics, IT, automation for food and beverage, and electrical and controls for mine hoists. One of my main goals is providing a high quality, well-engineered solution that meets the clients' needs while also cultivating relationships along the way.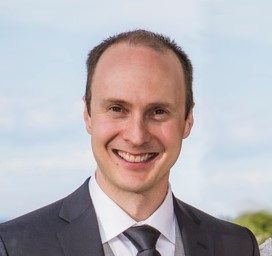 "When I started my consulting business, I needed an on-line presence where people could learn more about me and the services I could offer.  I chose Paul Widmer because he thinks outside the box without preconceived, cookie-cutter ideas about how my website should look.  He provided guidance on what should be included, but was very flexible so my website meets my needs, while looking different from others.  My website has given potential clients a way to contact me without divulging private information such as my cell number and email address. I am very happy with my website and I've had great comments about its look and simplicity.  It was fair-priced and Paul's straightforward instructions allow me to make simple edits to my website myself!"
"I enjoyed working with Paul Widmer.  Paul's computer knowledge and skill achieved all the results I was looking for to revise and complete my website.  Each step Paul gave me the alternatives and explained the pros and cons.  Execution of decisions was accurate and delivered quickly. Paul is very easy to get along with and I enjoyed the emails regarding what he would do and providing an estimate of cost.
I will look to you for any computer assistance I may need in the future.
Thank you"
Ready to Start a Project?
I'm Available for FREELANCE/Contract to support your business needs
Get In Touch